About Telos Online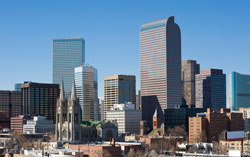 We are an established web services provider and fixed wireless internet access service with more than 15 years of operation in the Denver area. Our growth started with the digital and online world leading us to one of the premiere providers of wireless access in the Denver metro area. Our services and community involvement are incomparable.
Why Telos Online
We offer the flexibility and scaleable bandwidth to choose better internet and voip services that meet your needs. Our service and support is prompt, compassionate and caring.
Telos Online uses the most sophisticated broadband wireless technology to provide you with better, faster, and more cost effective fixed wireless internet access. We also offer an industry leading Service Level Agreement (SLA) to insure you received the highest availability, lowest latency and packet loss on both our network and the last mile. In addition, if you are not satisfied with our service after thirty days, we will refund your money.
Since we own and operate our entire infrastructure network, we typically install the necessary equipment within one week. Small to medium sized businesses can start with a Telos Online T1 (1.5 Mbps) solution and increase their bandwidth as needed at any time one Mbps installments usually without additional equipment.
Our prices and service options are the most affordable that you can find. We offer speeds ranging from T1 speed to enterprise grade 100 Mbps.
Support
Telos Online works to guarantee that your inquiries are promptly answered by a company representative. Our service and support operations are located locally in the Denver area.